Ubisoft Gaming School
Many are dreaming of a career in video games yet are unsure how to find their way into our exciting industry. Ubisoft Blue Byte happily lends the game creators of tomorrow a helping hand! The Ubisoft Gaming School is a five-day event for pupils aged 14 to 17. Our experts guide the participants to understand key elements of games production during workshops. Our young developers then form teams and put their ideas into practice, creating their own games.
Whenever a Ubisoft Gaming School is scheduled, the date is announced on our website and social media channels.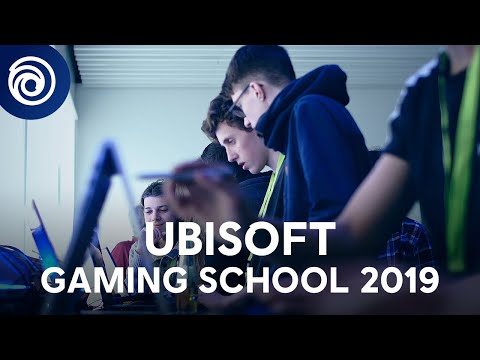 Frequently Asked Questions
What is Ubisoft Gaming School?
Ubisoft Gaming School is a five-day project week for students between 14-17 years. Our game developers act as mentors who teach the participants everything about creating games. In the course of the Ubisoft Gaming School, own games are developed in groups of four.
What language is Ubisoft Gaming School held in?
The language of our project week is – depending on which mentors teach at a respective Gaming School – German or English.
Do you need any prior knowledge of video game development to attend Ubisoft Gaming School?
No, you don't need any prior knowledge to participate. Our project week is aimed at participants who have never created a game before. But expect every participant to know how to use a computer or a laptop.
How can I apply for the Ubisoft Gaming School?
The application forms for the Ubisoft Gaming School are available online as soon as the event has been announced. It is not possible to put extraordinary applicants on a waiting list.
When will the next Ubisoft Gaming School take place?
As soon as a Ubisoft Gaming School takes place, we share this news on all our social media channels and the website. We usually host our project weeks in the school holidays (Easter holidays or autumn holidays).
Does the Ubisoft Gaming School have mandatory attendance?
Yes. In the event of a no-show, we must inform the legal guardians or schools.