Academy Collaborations
We are bringing our expertise directly to students and mentors, offering practical touchpoints and impulses to deepen their academic knowledge. This includes group projects like guest lectures, workshops or excursions as well as individual offerings like scholarships, internships, thesis advice and research support. Furthermore, we provide guidance to professors and faculties in planning and adapting their curricula to industry standards. Knowledge transfer goes both ways for us: To benefit the professional development of our teams, we are always interested in academic guest lectures in our studios.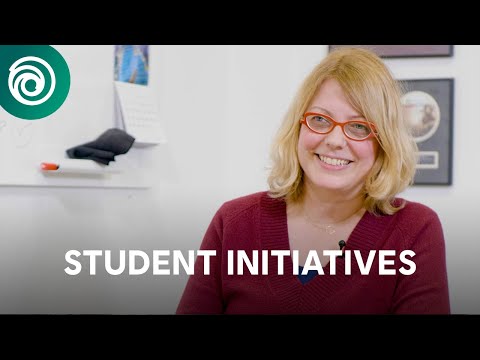 Frequently Asked Questions
Supervision of Bachelor's or Master's theses
Who can have their work supervised?
All students who are about to write a bachelor's or master's thesis and send us their abstract of their idea and a curriculum vitae can have their work supervised potentially.
Who oversees submitted projects?
If a project gets accepted, it's supervised by a member of our development teams.
Which subject areas are possible?
All subject areas from video game development (e.g. computer science, media design, audio / sound, computational linguistics, communication, user research, marketing or game studies) can be supervised.
When can I apply for supervision of a thesis?
What happens after applying for supervision?
After sending an application to education.germany@ubisoft.com, it is evaluated whether supervision is possible or not. In any case, a member of our education team will respond and get back to you as soon as possible.
Do you have to sign an NDA if you want to get supervised?
This depends on whether you complete an internship with your thesis and / or write about a Ubisoft game. In both cases you have access to confidential data and therefore have to sign an NDA. Please note that it might not be possible to publish theses about confidential projects.
Guest lecturers / speakers
Is it possible to invite Ubisoft employees to universities?
Do Ubisoft employees also hold regular seminars / lectures / etc.?
Yes, our developers regularly act as lecturers.
Can I request Ubisoft employees to teach at university events?
Yes, that is possible. Especially for our partner institutions.
How can you invite Ubisoft employees to join you?
In what areas do Ubisoft employees teach?
Our employees teach in all areas of video game development.
Is it possible to give a lecture at Ubisoft?
Yes, that is possible and we welcome it, as long as the topic of the lecture is relevant to us.
Which lecture formats are possible?
Lectures can take place online (MS Teams) or on site. The length of a lecture / talk depends primarily on its type: presentations take around 30 minutes, workshops a whole day. Other formats are possible.
How can I apply to speak at Ubisoft?