Ubisoft Education
Ubisoft Education represents our commitment to share knowledge with talents of today and tomorrow. Ubisoft Blue Byte wants to support young talents early on, guiding them while becoming professionals in the games industry.
Our Ubisoft Education initiative expertly blends theory and practice as we collaborate with teaching institutes from schools to universities. Together we offer many insightful and exciting opportunities tailored towards pupils, students, teachers and career starters.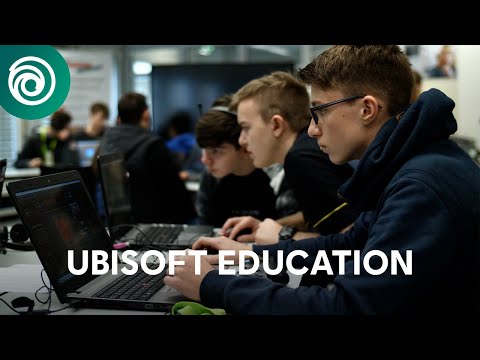 Frequently Asked Questions
What is the purpose of the Ubisoft Education Initiative?
We cooperate with academies and schools to positively support the video game ecosystem in Germany in the long term. Through our initiatives, we help motivate and educate the next generation of talent in the games industry.
What is the difference between Ubisoft Education and Ubisoft Entrepreneurs?
Ubisoft Education supports young talents by accompanying them on their professional path into the games industry and offers many insightful and exciting opportunities aimed at pupils, students and teaching staff. Ubisoft Entrepreneurs initiates and promotes the comprehensive acceleration of Indie Studios in Germany and builds sustainable contacts and networks with the founders.
Does Ubisoft offer internships?
Ubisoft offers paid full-time internships, which usually last six months. Students are directly involved in our project teams. Open positions can be found on our Careers website.
What actions are offered as part of Ubisoft Education?
The broad Education portfolio includes offerings for schools and pupils as well as academies and students. For specific actions and details, we invite you to read through the subpages of our Education offer. These will be kept as up to date as possible.